83% of employers believe attracting and retaining great talent is harder than ever. If you're finding it difficult, you're not alone.
Our Process
The Essence of our Selection Methodology
We take great care in representing professional candidates whose values and beliefs align with our clients' purpose and values.
To help you understand our recruitment process and to ensure you know what to expect, here is an outline of the typical stages of our operation.
Our Process is based around four key elements of Human Capital Management.
Clarity
Attraction
Selection
Retention
At Job Fitts, we understand a new hire is an investment that is carefully planned for with the expectation to meet the needs of the business and contribute positively.
Our selection methodology developed and proven success is based on –
Identifying your culture, what values are your management and workforce driven by
Candidate Care – A job is a significant factor in a person's life, impacting the individual's life emotionally and economically.
Linking the selection criteria and business objectives and strategies.
Performance indicators and performance outcomes
1
Establish Your Business Drivers
Research and understand your business
Research your Employer Branding
Identify cultural descriptors and values
Develop Value Proposition
Understand business goals and vision.
2
Establish the Selection Criteria
Meet / phone conference with HR and Hiring Manager to ensure the business/divisional strategies are linked with the recruitment strategy
Clarify role description and identify the top 3 -4 critical performance indicators
Clarify team and reporting structure
Job Matching
Communicate the recruitment process, assessments and client interview process.
2
Establish the Selection Criteria
3
Search, Recruitment and Selection
Develop a Sourcing Strategy
Brief resourcing team
Commence search assignment
Database search
Network search
Targeted search
Head Hunt
Contact and screening
Interview suitable candidates for competency match. Two-step screening process.
Market the opportunity to the candidate
Present the candidate to you.
Manage the client and candidate
introduction, interviews.
Skills insights assessments.
Pre-employment background checks.
Assist with negotiation and acceptance of the offer.
Manage candidate during notice period till start date.
Job match and Skills Insights Assessments report debriefing with Manager and Candidate.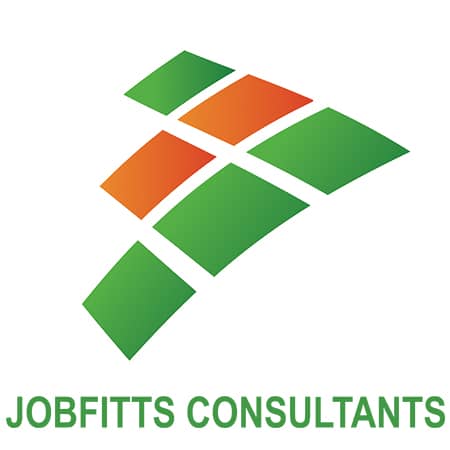 JobFitts Consultants is a leading professional recruitment agency specialising in permanent, temporary and contract recruitment for SMEs in Australia.