Why JobFitts?
JobFitts Consultants was established in 2003 to provide strategic recruitment solutions for Australian employers.
Temporaries convert to placement
Promoted internally

75%

75%

Progress to leadership role

17%

17%
Why you should partner with JobFitts
Hiring now?
Since 2003, for over 15 years we have been matching outstanding candidates with excellent organisations.
We understand each business is unique.
We look deep beyond the job description.
We go all-out to understand your organisation, including your current needs and where you are heading.
We identify your organisation's culture and the qualities candidates require to fit effortlessly into it.
We use our vast network to search for the right candidate and employer fit.
We look beyond a CV to understand one's ambitions and what they value in the workplace.
We will only send you candidates with the attributes necessary to excel in the role and fit seamlessly into your team.
We work as a team with you to find the best candidate for your company. We  put the needs of our clients first.
Since 2003
Experience Matters
JobFitts Consultants has been helping Australian companies find the 'right fit' candidates since 2003. We do that by understanding that all businesses are unique. So, we go beyond the job description to really understand your requirements. We then connect you with the right candidates who grow your business. We know how to find skilled, passionate, professional individuals who will fit seamlessly into your team and stay for the long-term.
Our MD Amrutha L Murali has over 25 years' experience working in Human Resources and Recruitment.
Amrutha Murali
MIR & HRM (University of Sydney)
Managing Director
Amrutha is passionate about connecting employers up with people and helping people realise their career dreams by landing their dream job.
Holding a Master of Industrial Relations and Human Resources Management from the University of Sydney, Amrutha has 25 years' industry experience.
Based on her extensive knowledge and access to vast networks, Amrutha offers comprehensive recruitment solutions. She has worked with leading national and international organisations in Banking, Hospitality, Education and Quality Assurance.
Our Vision
Our purpose is to develop long-term business relationships based on a distilled understanding of our clients' culture and goals and the most important asset, its PEOPLE to create a successful FIT.
Our Values
Respect Candidates and Clients
Integrity first
Relationships built on trust
Commitment to Excellence
Industry Membership
Our industry membership gives us access to global talent pools and organisations, as well as compelling us to uphold the highest standards of professional conduct.

Highest Standards
Corporate Member of (RCSA)
Corporate Member of (RCSA) Recruitment, Consulting and Staffing Association of Australia & NZ, As a corporate member of the RCSA, we follow the Code for Professional Conduct which means that RCSA Member practices are always of the highest standard. we abide by a Code for Professional Conduct which establishes the following principles. PROFESSIONAL CONDUCT – Observe a high standard of conduct honesty, equity, integrity, and social & corporate responsibility.
Ready to get started?
If our level of understanding of the recruiting and staffing space is what you're looking for, then send us a message below and we can set up a call to discuss your next steps.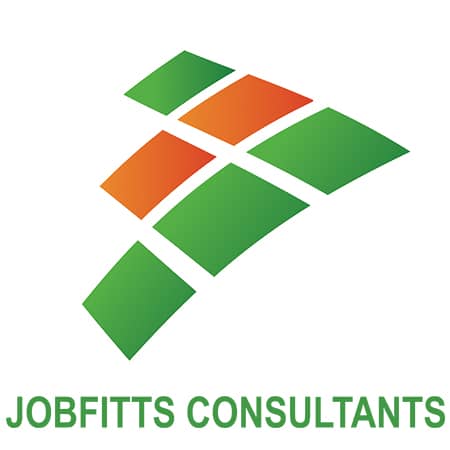 JobFitts Consultants is a leading professional recruitment agency specialising in permanent, temporary and contract recruitment for SMEs in Australia.